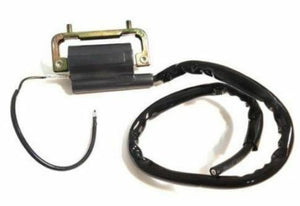 HT Ignition Coil to suit the Round headlight 6v Honda C100, C50 or C70. 
Single HT lead, single signal wire.  Made in Japan.
Suits 6v Points ignition models from 1967 to 1982.  
This coil has internal ground so when mounting to the frame, the contact between the metal mount and the frame will act as the ground.